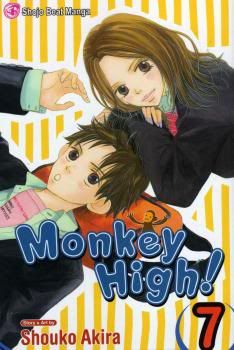 Associated Names
サルヤマっ!
猴样男孩
Monkey High
Monkey High!
Monkey Mountain
My Boyfriend
Saruyama
Genre
Comedy Romance School Life Shoujo
Author(s)
AKIRA Shouko
Status in Country of Origin
8 Volumes (Complete)
Description
From Viz:
Haruna Aizawa thinks that school life is just like a monkey mountain--all the monkeys form cliques, get into fights, and get back together again. The school that she just transferred to is no exception. There's even a boy called Macharu Yamashita who reminds her of a baby monkey!
DOWNLOAD
Hotfile
Volume 01-03
Volume 04-06
Volume 07-08

Fileserve
Volume 01-03
Volume 04-06
Volume 07-08